Popsicles with... you guessed it... BONE BROTH!
Need a great treat for these hot summer days? (or tbh, any day, because these things are daaaaaang good and we'll be damned if we let the seasons dictate our snacking habits!). These popsicles are suuuuuper easy to make and will be a hit with the entire family. And as an added bonus, they're also HEALTHY AS HECK. With a dose of bone broth and a healthy helping of fruit in each popsicle, these are as close to guilt free as you can get on a stick. 
Indulge me for a minute so I can remind everyone about the most important ingredient in these sweet treats; the smoothie booster. Without the amazing smoothie booster, these popsicles lack that extra health factor that we all know and love! The smoothie booster has all of the same amazing benefits of our regular bone broth, but it's essentially taste-free! So, you (or more importantly, your kids) can't even detect the amazing gut healing stuff in these treats. #parentinghack 
I've decided to give you more of a guideline than a hard and fast recipe, because these things are so easy to customize to your own taste! For those "type A's" in the crowd, I'll list the ingredients I used at the end. Here we go!
First, you'll need to pick a fruit. In mine, I used strawberries and blueberries for the bottom layer and mango for the top layer. The white layer is coconut milk! Keep in mind, I was making these pretty little things for some wow factor. Up to you whether you want layers in your pops, or if you want just one flavour throughout! If you want layers like above, it's more time consuming since you'll need to freeze each layer before adding the next.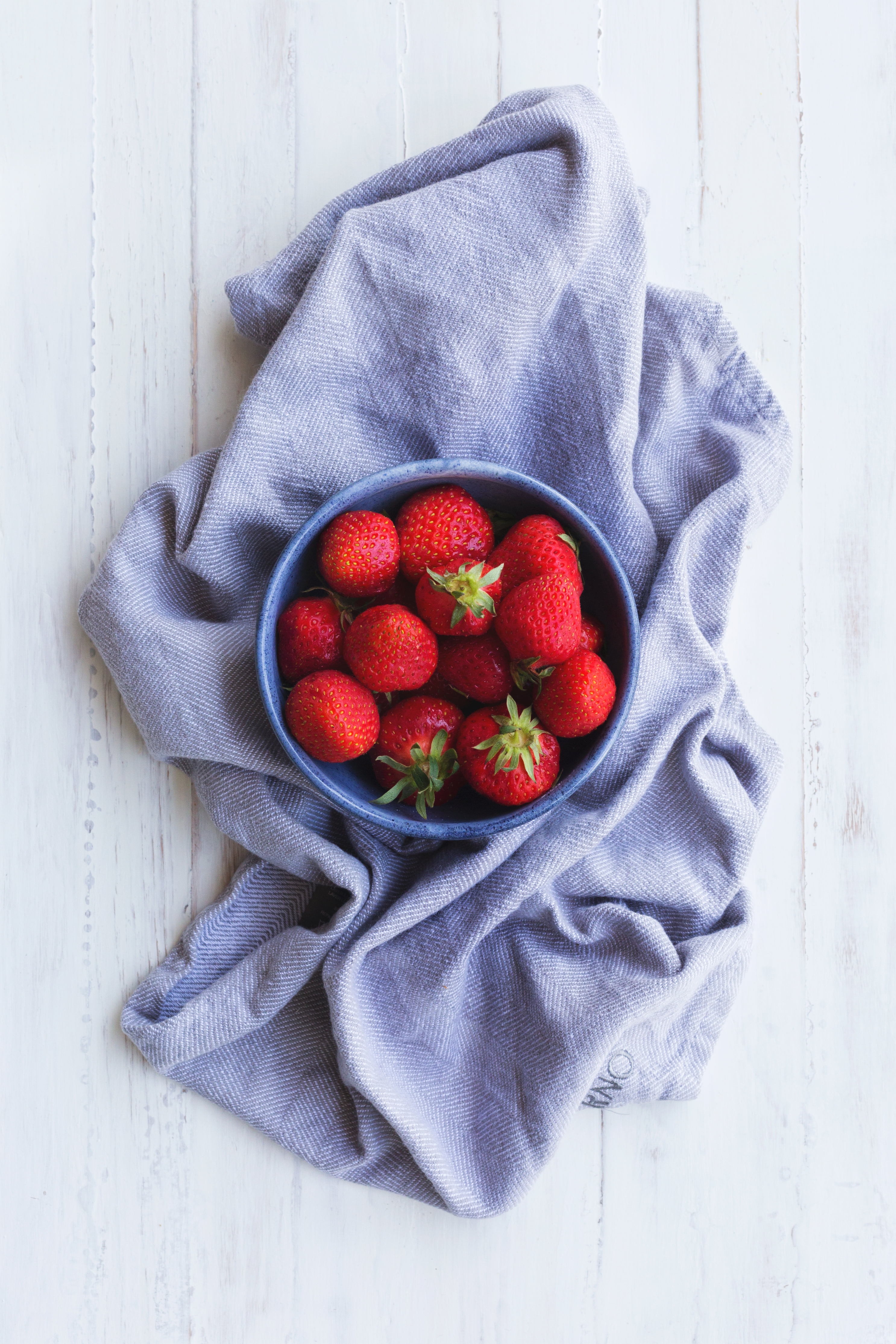 First, you'll need to determine how much smoothie base you need. I suggest one cup for every two cups of fruit (a 2:1 ratio). This ensures that you're getting the health benefits without diluting the fruity taste.
Next, pop the fruit into a blender with some honey- we recommend using honey from our good friends at Drizzle. They even have an entire super food collection that can help you take these pops to a whole other level of health! I used their Ginger Shine honey. So... This is where it gets super customizable. Depending on your tastes, and depending on the fruit you used, you can tweak how sweet you want your pops to be! For mine, I started with a table spoon to about 2 cups of berries and then free poured until i was happy with the sweetness. 
Next, simply pour into your popsicle molds and away be patient for a few hours!  (don't have any popsicle molds? here's the ones I used) 
Please tag us in your popsicle photos! These are so much fun to make and we'd love to see your creations. Happy blending!
Ingredients:
2 cups strawberries and blueberries
1 cup mango
1.5 cups Borderland Food Co Smoothie Booster (split 1 cup for berries, 0.5 cup for mango)
1/2 cup Coconut milk
2-3 tbsp Drizzle Ginger Shine Honey
Looking for more ways to use bone broth?! Check out our blog with lots of different recipes!
Need to know where to find bone broth? Check out this map!